Zestful Urban Office
ZUO is a new player in the field of architecture and urban planning, born from the merging of two well-known practices: DGLA and M+R. ZUO was founded to do more. "Zestful Urban Office" says it all: add enthusiasm and happiness at the very heart of urban and architectural creation is our aim. Our ambition is global: we care about the world because it is where our inspiration comes from. We visit the world to know it better and transform it. We open our practice to the world to invest it and get implied, and build wherever our thinking takes us. We aggregate skills and talents to be every day stronger in what we do. The city through all its forms is our project: it is the place of exchange par excellence, it builds us at the very moment we invent it. ZUO is an urban and architectural research laboratory: cities and buildings of tomorrow are being conceived here. We put zest in creation to promote an awakening architecture that makes people happy!
Convictions
If Architecture is at the same time art and engineering, it also is a thinking process applied to the world we inhabit and transform, and its practice leads architects to build their convictions about the proper way to create the new within the existing. At ZUO, practical approaches do not absolve ourselves from theoretical thinking conducted simultaneously. Such thinking might be kept unrevealed towards the exterior, which explains why it is useful to explain here our philosophy, to talk of scale, context and emotion.
Scale
In regard to the projects it studies, DGLA is faced with a wide variety of scales of construction. Whether our projects reach territorial dimensions, or focus on the manufacture of a simple piece of furniture, it is "accuracy" that must be the measure of all things. Scale is defined by a relation to the human; an understanding of this definition in its mathematical and relational sense is a touchstone of the accuracy we seek. Design approaches developed by, for and in function of the human individual constitute a true creative path, an avenue that we explore and a high road whose elevated views protect us from both formalism and egocentricity.
Context
The importance we attach to context is evident. In reality, context provides both the form and the content of our projects. In the theoretical debate between hyper-urbanism and sub-urbanism, we find ourselves in an uncomfortable position. Due to the sheer size of our projects, we are involved in the construction of megastructures; but, at the same time, for us, the architecture of these gigantic edifices can only be born of the context which, strictly speaking, serves as their matrix. Yet, in all case, the process we apply is a simple one – before us, there is the landscape, even if it is an exclusively urban one; after us, the landscape remains, regardless of whether our projects scratch, lacerate, flatter, or magnify it.
Emotion
Architecture is a source of emotion. Indeed, it is emotional to high degree for, like nature, it surrounds us. Both an object and a receptacle, simultaneously exterior and interior, it holds and contains us. If it hurts us, only sleep will allow us to keep our distance. That is why, while our responsibility is immense, so too is our joy when the buildings we create are imbued with the power to make people happy. In reality, it is the only objective we pursue, to establish, by means of the spaces we design, an emotional relationship with the people that visit or inhabit our creations. Based on Leon Battista Alberti's triad – necessitas, commoditas, voluptas – this relationship achieves fulfillment in harmony. We have the opportunity to construct buildings – stations and shopping centres – which, by their very nature, play host to the largest number of visitors of any buildings anywhere. A huge number of people either live in or experience our structures, which puts our capacity to stir the emotions to an even more rigorous test.
A practice
ZUO is a pioneer in France in the field of BIM (Building Information Modelling). A member of the BIM France association, DGLA has been working since 2004 on Revit software and is one of the country's users of reference. All our projects are initially developed in the form of digital layouts, with levels of data integration up to and including complete BIM, depending on the wishes of our clients. Attention to environmental issues is a central aspect of the working methods developed by the firm. Before being a normative affair, environmental quality derives naturally from a swathe of good practices based on experience. It is also, of course, associated with a knowledge of various environmental certifications applied in the building industry and used by the firm's architects on a daily bais: Certivea, Breeam, Minergie, Leed and Well.
Organization
ZUO has a cluster-like organisation : the head office is the place where conceptual, strategic and cultural decisions are made, around the founding partners Thierry de Dinechin, Philippe Gorce and Pierre-Paul Raoult. The spirit and main orientations of each project is found during creative workshops organized between them. The head office also is the administrative center of ZUO Group, conducted by Jean-Daniel Tevenin and Jacqueline Morillon. The ZUO practices develop projects as architectural studios, under the responsibility of ZUO partners or local directors: Yves Simon in Montpellier, Patrick Briot in Lyons, Marie-Laure Langlois in Paris, Frédéric Hasid in Barcelona, Sophie Lamy in Bordeaux, Nicolas Lussiez in Nice, Joanna Raoult in Warsaw… These practices prove to their clients every day their strong designing capacity, and their urban and architectural ability. They are located in Paris, Lyons, Montpellier, Nice, Bordeaux, Barcelona, Warsaw and Abidjan.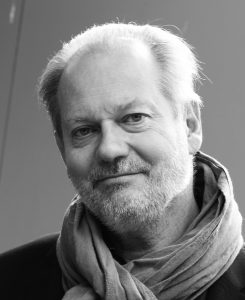 THIERRY DE DINECHIN
A DPLG architect and an MBA graduate from ESSEC also Chartered Member of the Royal Institute of British Architects (RIBA), he worked for Jacques Kalisz and, later, for Paul Phelouzat on major hospital projects in Egypt, before becoming a partner in the Groupe Volume, an architecture and engineering firm, where he dedicated much of his time to the export market, particularly Madagascar and Algeria.
He then spent six years as a Programme Director at Klépierre. In this post he was, notably, responsible for the shopping centre projects of Val d'Europe, Seine Rive Gauche, and Mans-Jacobins.
Thierry de Dinechin co-founded DGLA with Philippe Gorce in 1996. In 1997, he set up DGLA's African subsidiary with Lamine Diouf in Abidjan, a city in which de Dinechin spent six years. He also founded DGLA Sud in Montpellier.
He is one of the three founding partners of ZUO.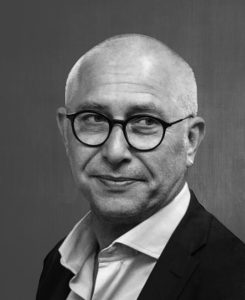 PIERRE-PAUL RAOULT
A DPLG Architect and urban Planner, Pierre-Paul Raoult studied architecture in Nancy and Miami, Florida. He graduated in Grenoble and holds a degree from The Urban Planning Institute of Paris.
In 1993, he started working for Myard Architects in Lyons, and became a partner of the new practice he launched with Jean-Paul Myard, M+R. He then started working in the Czech Republic in 1994 and in Poland in 1995, where he created an office for M+R.
In 1999, he created M+R Russia, then regarding the importance taken by projects in central Europe, he created in 2003 Blue Achitektura in Warsaw.
He created M+R Group in 2009, with Patrick Briot, Joanna Raoult and Claudia Jeria-Caceres. This firm regroups M+R Lyon, AERIA in Dijon and Blue Architektura in Poland.
He is one of the three founding partners of ZUO.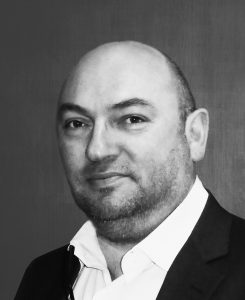 PHILIPPE GORCE
A DPLG Architect trained in stagecraft by Yves Bonnat, Philippe Gorce started his career as city architect for the town of Aïn Chock, from 1983 to 1985, in the suburbs of Casablanca, in Morocco. He developed there around fifteen projects during this two-year period. A member of Groupe Volume from 1987 to 1993, he took part to numerous projects, mainly in Madagascar and in Algeria (plants and academic buildings). He started his own practice in 1993, developing private projects in France and abroad : shops and headquarters, housing projects, conference centers, etc…
In 1996, he created DGLA with Thierry de Dinechin, and was mainly in charge of the refurbishment project of Saint-Lazare station in Paris, until the end of works in 2012.
Philippe Gorce is a founding partner of DGLA Sud and of DGLA Ivory Coast.
He is one of the three founding partners of ZUO.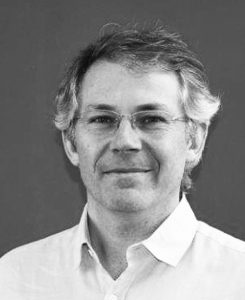 Yves SIMON
Partner architect - Office director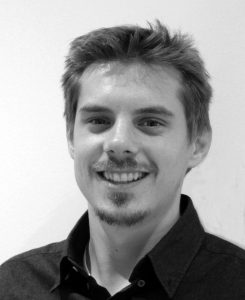 Nicolas LUSSIEZ
Office director - Architect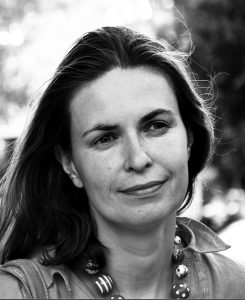 Joanna RAOULT
Partner architect - Office director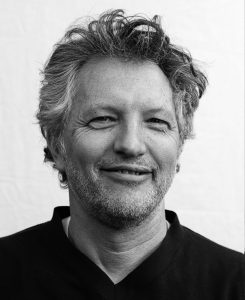 Frédéric HASID
Partner architect Spain & Portugal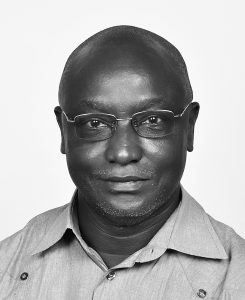 Lamine DIOUF
Partner architect - Office director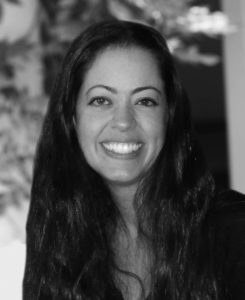 Leticia ROTH
Director of International Development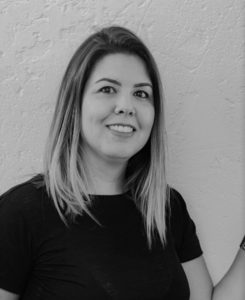 Ana SACHS
Partner architect - Office director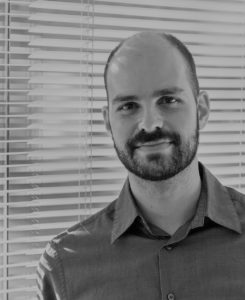 Matheus MEHLER
Partner architect - Office director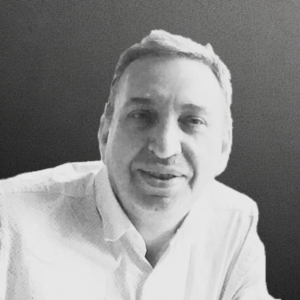 Bassel ZURAYK
International Development Manager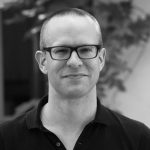 Antoine TOURNE
Architect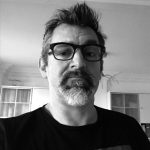 Aymeric MONESTE
Architect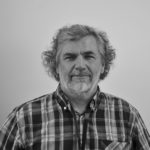 Christophe GOBERT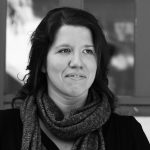 Clio LEENHARDT
Architect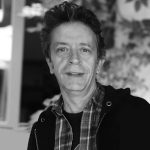 Eric MÉCHAIN
Project manager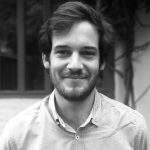 Erwan DESGREES DU LOU
Architect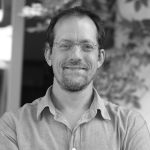 Gwenaël HAMEL
Architect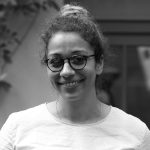 Iracema AGUIAR
Executive secretary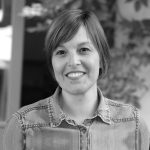 Marie-Hélène MAZEYRAC
Project manager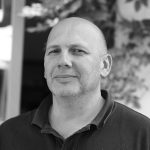 Stéphane ZARAGOZA
Project manager
They worked at ZUO
Sihem Abdou / Chloé Adrien / Delphine Aillaud / Fouzia Aït-Maamar / Antonia Albrizio-Victoor / Matthieu Angelozzi / Jessica Aubin / Mourad Balit / Pedro Bareira / Stéphanie Baudou / Gaëlle Bazile / Paul Bazo / Louis Behin / Louis de Brive / Claire Béghin / Julie Bonpain / Matthieu Bourillon / Aurélie Brulé / Anaïs Brunet / Eleonora Campofiorito / Aurore Casvigny / Marion Catonne / Pierre Cavillon / Tiphaine de Cazenove / Lars Chapuis / Adem Cissoko / Aimé Conigliaro / Christelle Costecalde / Goreti de Cruz / Constant Danouma / Anne Daragon / Annick Darsoulant / Marine Déceneux / Juliette Demeestere / Hugues Desouches / Rui Dos Santos / Aude Dubois / Rémi Duflos / Lou Friant / Solène Filsoufi / Cédric Fleury / Maria-Héléna Foligne / Nathalie Fournier / Emmanuel Garcias / Andréa Garnier / Maha Ghanam / François-Xavier Gilles / Aurélie Gillot / Raphaëlle Gonin-Labat / Véronique Granier / Didier Gueston / Brice Hautin / Christian Henk / Laurent Hervé / Guillaume Hervoches / Floriane Hilairet / Delphine Issert / Antony Jacquet / Mathias Janin / David Joseph / Yann Josse / Yann Khalili / Yann Huet / Fanny Landeau / Marianne Lardilleux / Hervé Laurent / Aude Le Bail / Chantal Leblanc-Moquet / Paul Lebrun / Valérie Lechêne / Valentino Lucchiari / Vanessa Maestro / Carole Mahé / Loïc Maria / Benoît Masson-Régnault / Virginie Matha / Marie-Hélène Mazeyrac / Federico Mazzoli / Mounir Melouah / Matthieu Merlen / Karthi Mick / Bérénice Morisse / Florence Mottes / Edin Mujezinovic / Gérard Nguyen / Orchidée Nguyen-Ha / Camille Paillat / Véronique de Palmas / Benjamin Peiro / Wladimir Peshaud / Axel Pierens / Sandra Pinto / Delphine Plisson / Porfirio Franco Pontès / Tsaratsiry Rakotomihanta / Patrice Ratinaud / Christian Rémy / Julien Reybet-Degas / Hervé Ribier / Alize Roche / Jean-Marie Roisin / Ahlame Saoud / Gabrielle Servius-Harmois / Julie Singer / Christian Sonnet / Hélicia Sonneville / Michel Soutarson / Julien Valoatto / Nives Voinov / Heiko Weissbach / Ivan Widmer et Samir Yahiaoui.
Some projects give us the chance to work with fellow architects, such as :
Air Architectures / Arep / Arkhitekton / Arquitectonica / Saba Architectes / Caba-Benié
Adou / Chabanne Et Partenaires / Cmla / Design International / Christian Devillers / JeanMarc
Duthilleul / Fhy / Yves Grandperret / Alain Le Masson / Antoine Perrau / Michel
Reynaud / Studio 135 …
Pyramides d'Argent 2017
«Prix de l'immobilier d'entreprise»
Mapic Awards 2014
«Most Innovative Shopping Centre»
Janus du design 2013 

"Janus du Commerce" - Lauréat
Mapic Awards 2013 

"Prix Special du Jury"
2013 ICSC European Shopping

Centre - Award Winner
Lauréat du Trophée des SIIC 2012
«Prix Ville et Avenir»
Grand Prix National de l'Ingénierie 2012
«Prix Construction et Aménagement»
Lauréat des Trophées de l'Accessibilité

"Prix spécial du Conseil National Handicap et du Ministère de l'Economie et des Finances"
Trophées du SIEC 2010 

"Meilleure création de centre 2010"
Mapic Awards 2010

"Best Shopping Centre"
We hire regularly new architects and planners to be part of the fun!
If our philosophy, our approach and our creativity thrill you, please feel free to apply to join us.
Spontaneous applications
Please send your application by email (less than 8Mo) or by mail, add a cover letter,
a resume and your portfolio.
mail : contact@zuo-architecture.com